代表取締役 武藤 真一
President & CEO Shinichi Muto
1986年野村證券入社、主に富裕層への運用助言を中心に13年間を過ごしました。野村における最後の2年間は、「資産管理型営業への転換」を企画部門で務めました。その後、モルガン・スタンレー証券等において、資産運用、富裕層ビジネスの立ち上げをリードし、2003年よりキャピタル・パートナーズ証券に創業メンバーとして入社、投資銀行部門を率い、7年半に渡り、国内、クロスボーダーのM&Aディールに実績を残しました。これまでの約35年のビジネス経験において、国内外の企業、投資ファンドや富裕層との間で幅広い関係を構築してまいりました。国内外の案件組成、ストラクチャリング、エグゼキューションに豊富な経験を有しています。2014年からは、世界で最も革新的かつ破壊的な影響力を持つ企業へのVC投資にフォーカスしています。


1982年高崎高校卒 
1986年慶應義塾大学卒
1991年 University of Notre Dame 経営学修士 
Mr. Muto is the founder of Anchor Advisors Inc. and has been involved in investment banking and private wealth management for thirty five years in Japan and across Asia. He spent the first thirteen years of his career with Nomura Securities in Japan and Hong Kong, where he started as an account executive before advancing to a variety of senior management roles in the business strategy and private wealth management divisions. Mr. Muto then worked at both Lombard Odier and Morgan Stanley in Japan, where he established and built asset management and private wealth management operations. In 2003, Mr. Muto joined Capital Partners Securities in Tokyo as Managing Director and Head of Investment Banking. In this capacity, Mr. Muto established and built Capital Partners Securities investment banking business, focusing on cross-border and domestic M&A transactions. Mr. Muto has extensive and deep relationships with corporations, investment and High Net Worth individuals in Japan and Asia. He has excellent transaction origination, structuring and execution experience, both domestically and internationally, as well as proven client relationship and managerial expertise, earning him a reputation as an innovative, responsive and reliable investment banker. Since 2014, he has focused on VC investment in the most innovative and disruptive companies in the world.

Mr. Muto holds an MBA from the University of Notre Dame and a BA from Keio University.

パートナー 横田 悦治
Partner Etsuji Yokota

1993年横浜銀行入社、個人・中小企業法人営業、及び融資債権管理業務に従事しました。その後、2年間の米国留学を経て2004年、キャピタル・パートナーズ証券入社、投資銀行部門において、国内及びクロスボーダーのM&Aアドバイザリー業務に従事し、買収、売却、MBO、再生案件等、様々なM&A案件で全てのフェーズに関与し、数多くの案件を担当しました。その後、ダフ・アンド・フェルプスで引き続き国内及びクロスボーダーのM&Aアドバイザリー業務に従事しました。
約9年のM&Aアドバイザリー業務を経験後、2013年12月にパートナーとして当社に参画しました。

1993年明治大学卒  
2004年 Clark University 経営学修士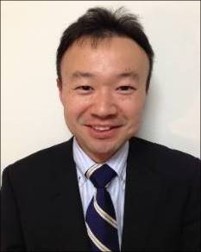 Mr. Yokota works as a partner at Anchor Advisors Inc with approximately 9 years experience in the M&A advisory business.
Before his start at Anchor Advisors Inc, Mr. Yokota worked in the Investment Banking Division for Capital Partners Securities in Tokyo and before that at the Bank of Yokohama. At Capital Partners Securities, he managed both cross-border and domestic M&A advisory services such as deal sourcing, preparation for various presentation materials/ information memorandum, valuation and financial modeling, legal documentation and communication with both domestic and overseas clients and counterparts. Through the M&A advisory services, Mr. Yokota experienced a various type of transactions such as merger and acquisition, divestiture, MBO, corporate restructuring and so on.
After Capital Partners Securities, he worked for Duff & Phelps, an independent financial advisory and investment banking service company, as a Vice President in the Tokyo office and was also in charge of both cross-border and domestic M&A transactions.

Mr. Yokota holds an MBA from Clark University, Massachusetts in US and a BA from Meiji University.